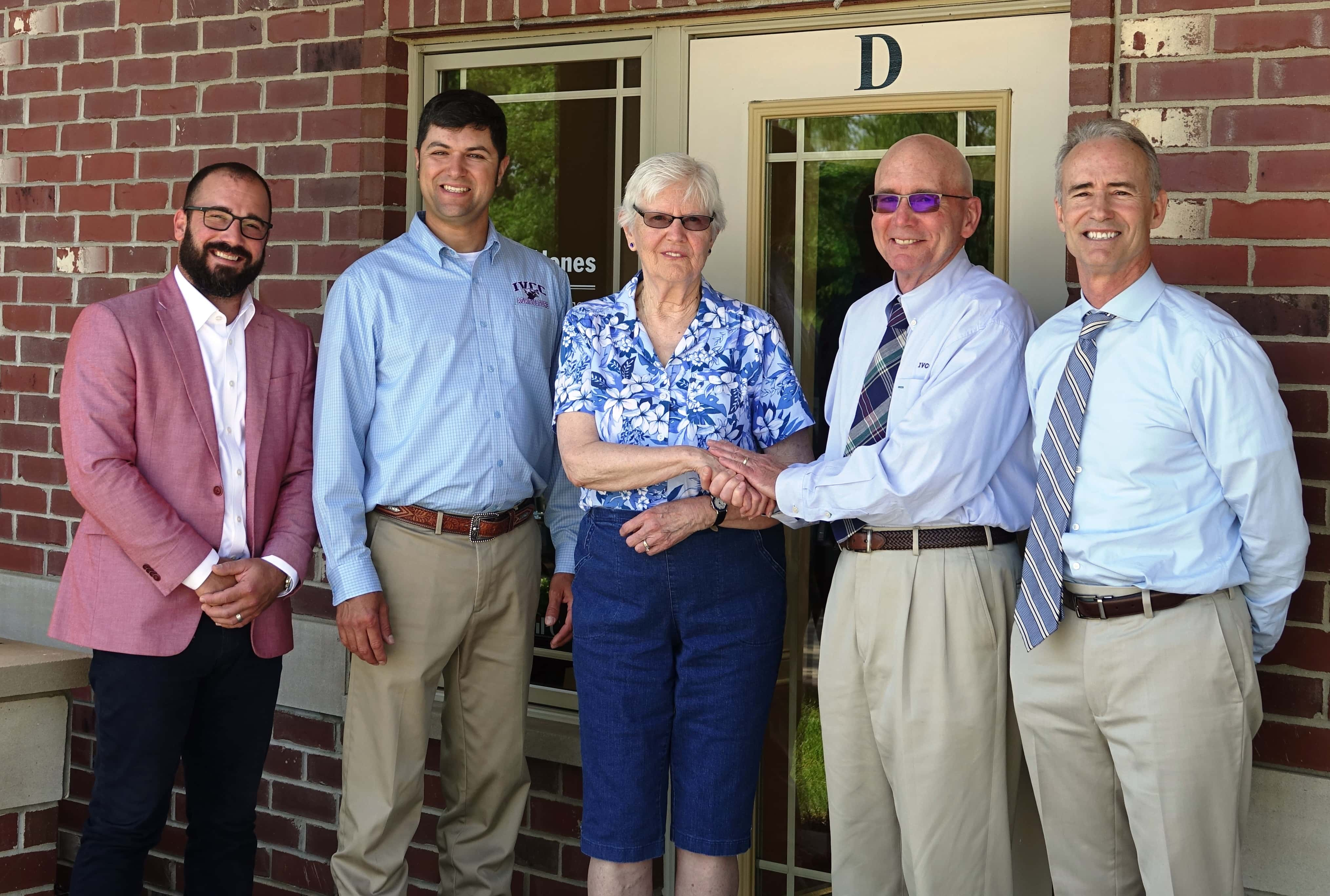 Barbara Davis of Sugar Grove recently made a $50,000 donation to Illinois Valley Community College's agriculture complex capital campaign to memorialize her family's farming history.
The donation, announced at Thursday's board meeting, was made in memory of her grandparents, Walley and Fannie Davis, original owners of the Davis family farm in Oswego.
"Barbara's gift and our moving forward with the complex affirms our commitment to agriculture and demonstrates to prospective students agriculture is highly valued at IVCC," President Jerry Corcoran said.
The ag program has grown from 9 students, two courses and one degree in fall 2016 to 25 students, 17 courses and three degrees this fall.
"Dedicated agriculture buildings are key to future enrollment growth," Corcoran noted.
The ag complex will be constructed on the site of the former dairy barn that was demolished last December. It will include an ag center complete with a classroom and wet lab and a large storage building for the program's leased tractors and implements.
The 60 x 100 metal storage building will be constructed next summer and the ag center is planned for a year later.
Barbara Davis already funds eight IVCC ag scholarships worth up to $9,000 to each recipient over two years.
"With $4,500 going to each student per year, the Davis Family Scholarship has a profound impact on a student's ability to finance their education," said instructor and program co-coordinator Willard Mott.
Barbara and her late husband Cleo grew up on family farms. Following Cleo's death, Barbara informed her financial advisor Brian Michel of Edward Jones in Sugar Grove she wanted to fund ag scholarships for community college students.
Michel contacted longtime friend and retired IVCC ag director Doug Stockley who connected him with IVCC. Davis and her son Mark visited the college last fall.
            "Barbara is a kind, modest and generous individual who believes in our mission," said Corcoran. "We are honored to have her support and we will never let her down."