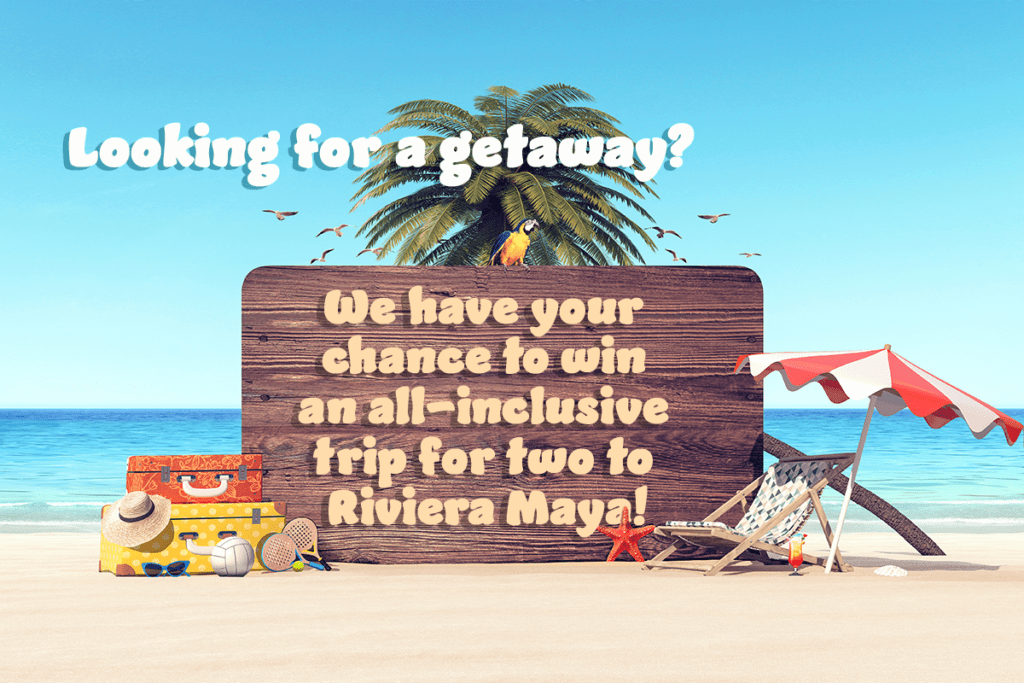 Studstill Media is turning 40 this year and to celebrate, we're giving you a gift! Through June 11th, make sure you're attending our live broadcasts because that's where we have your chance to sign up to win an all-inclusive trip for two to Riviera Maya. To see where you can sign up next, make sure you're listening in to WBZG or just check out our On The Road section of our website!
To participate, register at one of our live remote broadcasts through June 11th, 2022. One winner will be chosen from entries to win an four night vacation package for two to Riviera Maya. Contest runs through June 11th.
Contest Begins: 3/26/2022
Contest Ends: 6/11/2022
Contest Rules: No purchase necessary. Standard contest rules apply. Winner is picked at random from entries received at live remote broadcasts. Only one entry per person per event. Prize is a four (4) night stay for two (2) people at an all-inclusive 5-6 star resort with a blackout period for booking of November 20th through 26th. Includes air fare, transfers, hotel, food, drinks, entertainment, and cancellation insurance. Travel must be completed by December 15, 2022. Subject to availability.